Red
Green
Blue
rgb(0, 0, 0)
The RGB color code, red - green - blue, is based on mixing these 3 colors to get the full range. Each of the colors takes a value between 0 and 255, a total of 256, with which a total of 256 x 256 x 256 is achieved = 16,777,216 different colors.
Mixing these three colors would give you a rgb color code represented like this RGB(23,34,255).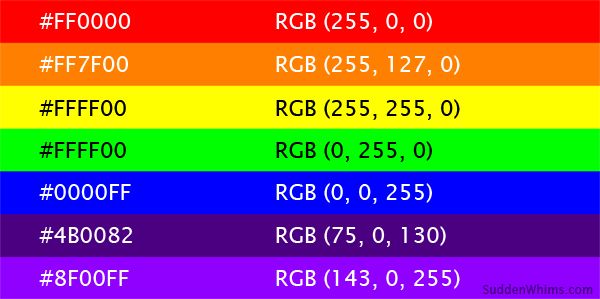 Tools that may help you!
Color Theory
Color Values
SHARE OUR RGB COLOR CALCULATOR WITH YOUR FRIENDS!
Join Htmlcolors now and start commenting whatever you want!